Print, Frame + FAQ
Special Edition Prints

A few from this collection are shown as Special Editions, these are printed on archival cotton rag paper, then signed and numbered on the front. This is a more traditional presentation that costs more due to framing and shipping.

An unframed may be less expensive by framing locally, if you choose this, a specifications sheet is available upon request to share with your framer, though I recommend getting an estimate beforehand. In this case, I would send the print to directly to your framer. Regardless, unframed prints are delicate and should only be handled by a framer.
ArtBox Framed Prints

These are digital archival prints on a resin coated paper that are face-mounted to glossy, or non-glare, acrylic glass then assembled with the frame. The result is not only beautiful, but rigid and durable as well.
Glazing: Acrylic and Museum Glass

Acrylic, or plexiglass, is commonly used in framing for safety, and it's lighter weight.

*All of the glazings offered here filter 99% of the UV light spectrum. Displaying artwork in direct sunlight should always be avoided.

Non-glare acrylic, included with the medium and larger ArtBox frames, has a lightly stippled surface that reduces or eliminates glare in most circumstances.

Regular, or glossy acrylic is prone to reflections depending upon the light in the area it is displayed.

Museum acrylic, or known by the brand name, Optium, while costly, is incredible at reducing or eliminating glare in most circumstances.
Timing + Shipping

All shipping is free. However, framed special edition prints cannot be shipped internationally.

Timing:

ArtBox Frames and Unframed prints ship within 2-4 weeks.

Special edition framing ships within 5-7 weeks.
Returns + Damaged arrivals

Each print is custom-made to order, so returns, unless they arrive damaged, are generally not available. However, if you're not happy with your unframed print, then contact us within ten days and we'll do our best to remedy the situation.

Returns not available with framed prints.

We will replace framed and unframed prints should they arrive damaged. If this occurs, take photos and keep the packaging then contact us immediately.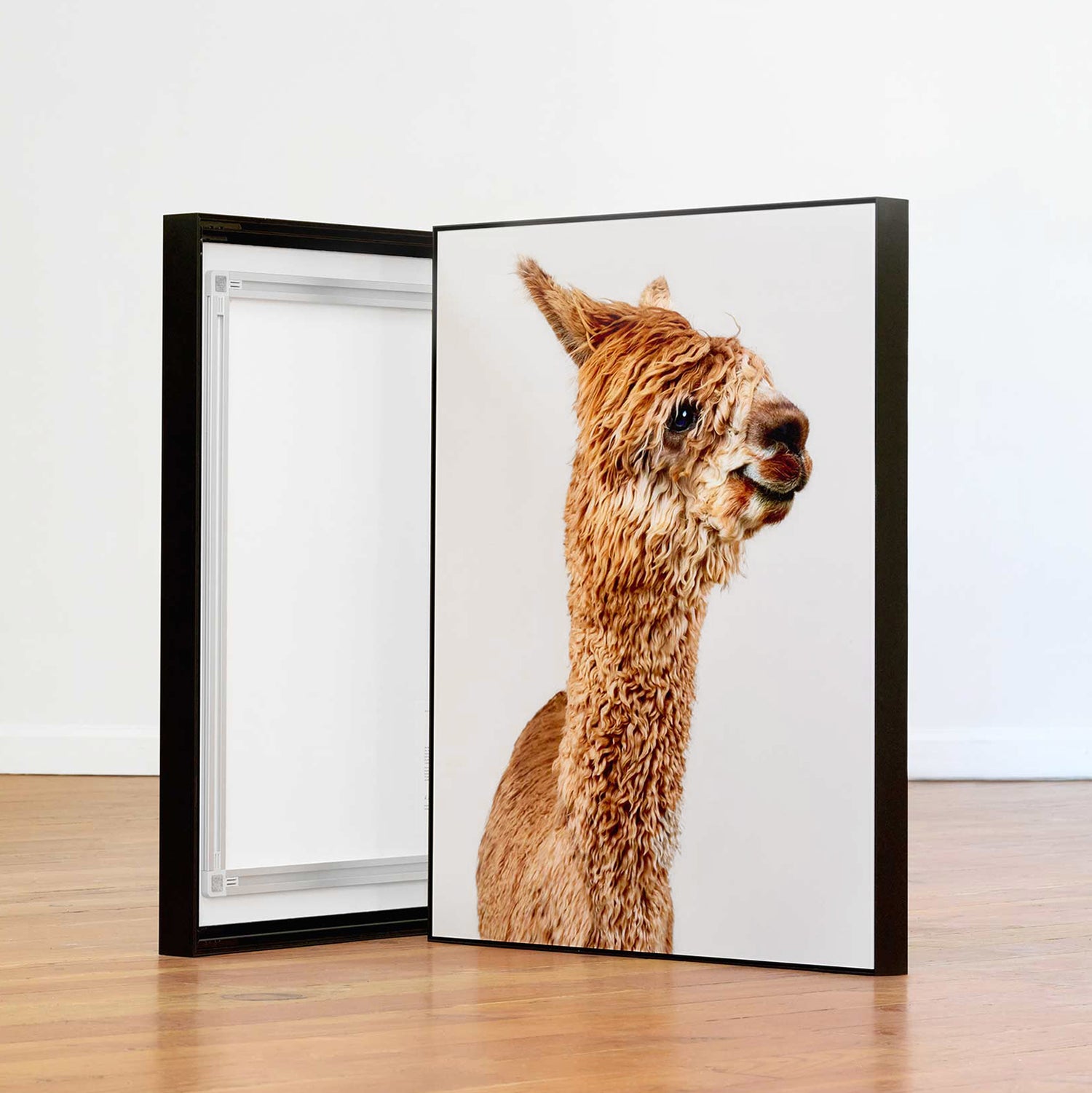 ArtBox Frame
Modern and minimal, the Aluminum ArtBox is floater frame has a 1/4" face, and it's 2" depth gives it a substantial, almost immersive presence.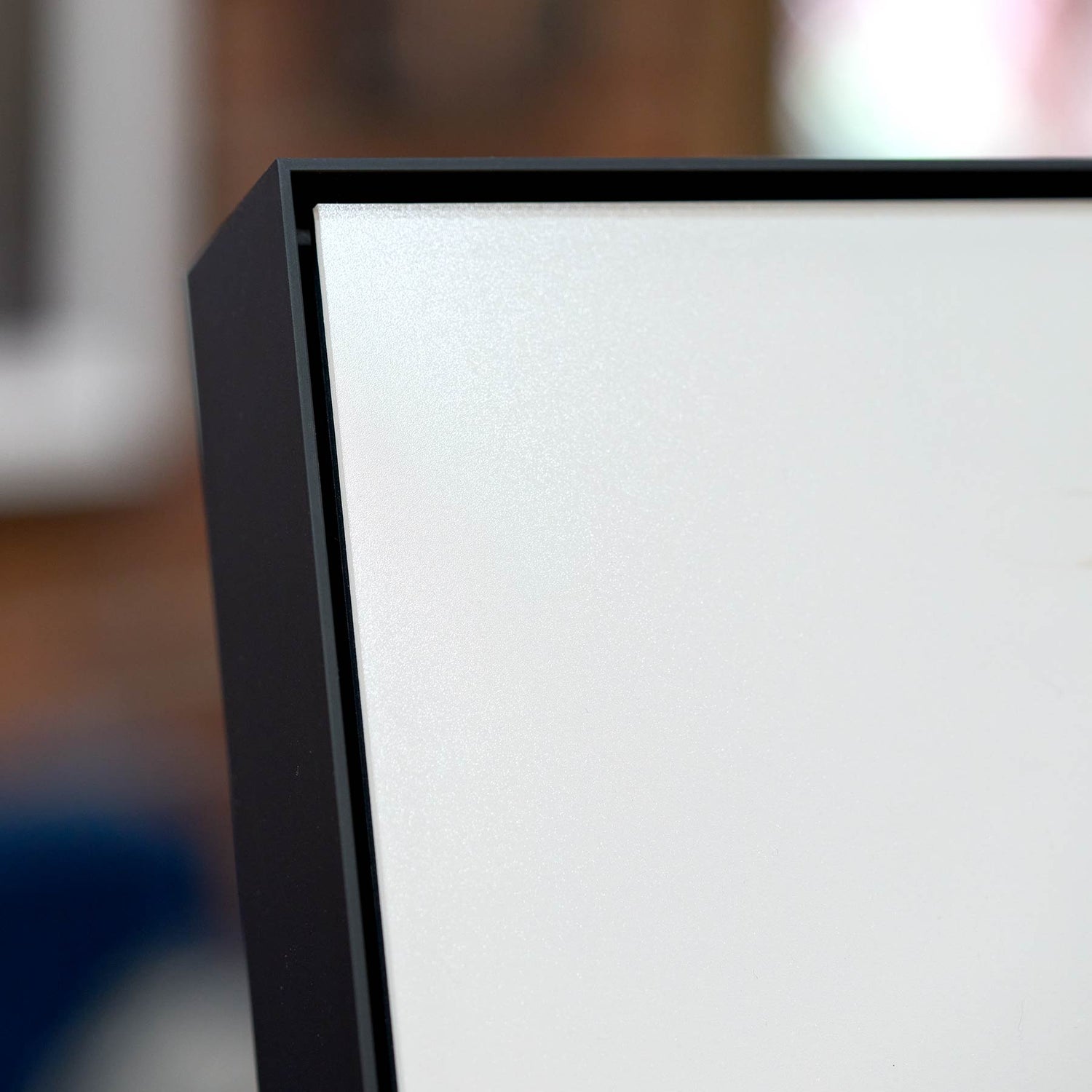 ArtBox Frame
The small gap is the floater frame component that adds a subtle elegance to the presentation. This also shows the non-glare Acrylic Glass with the lightly stippled surface.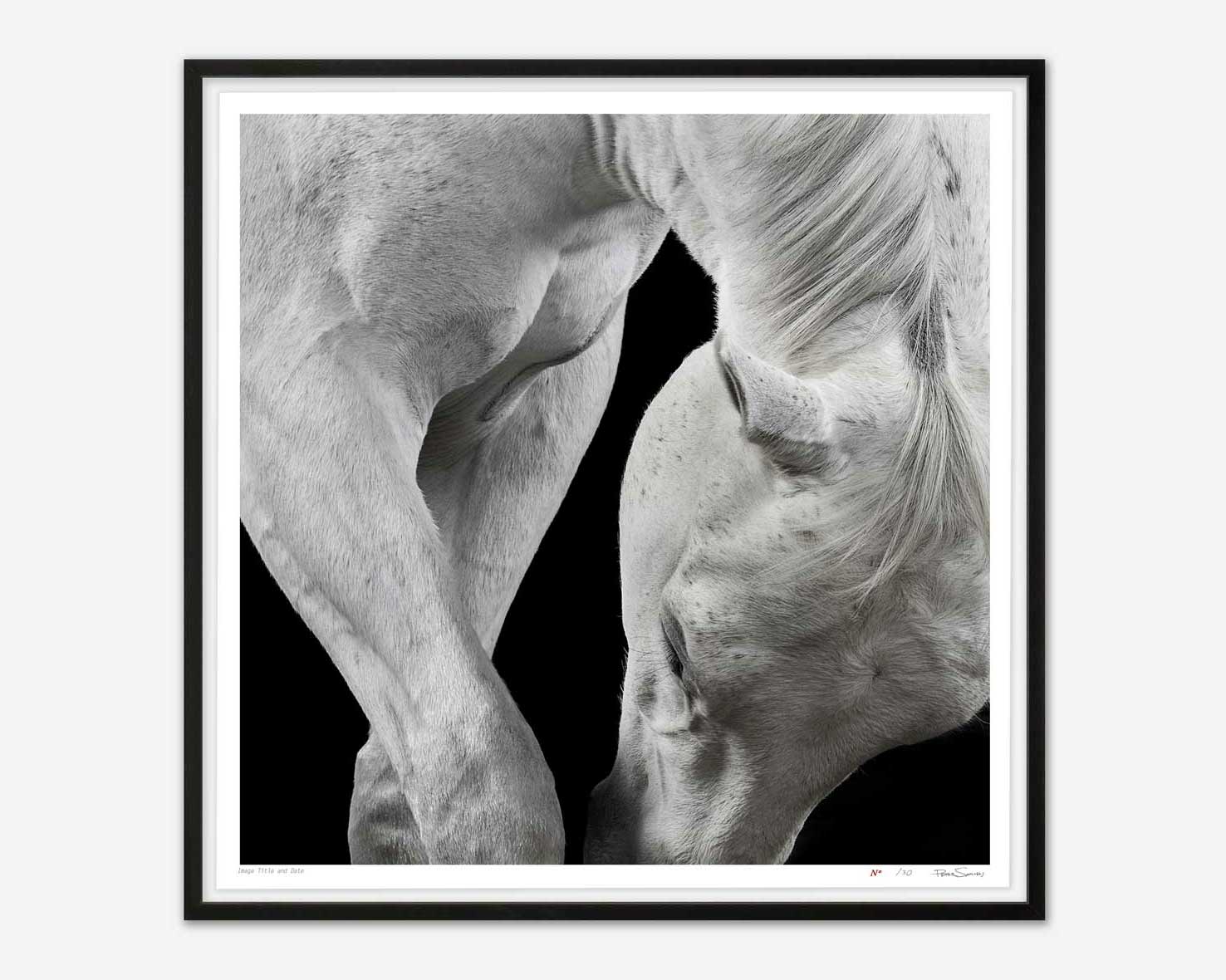 Special Edition Prints
Special Editions are printed on cotton rag paper then signed and numbered on the front.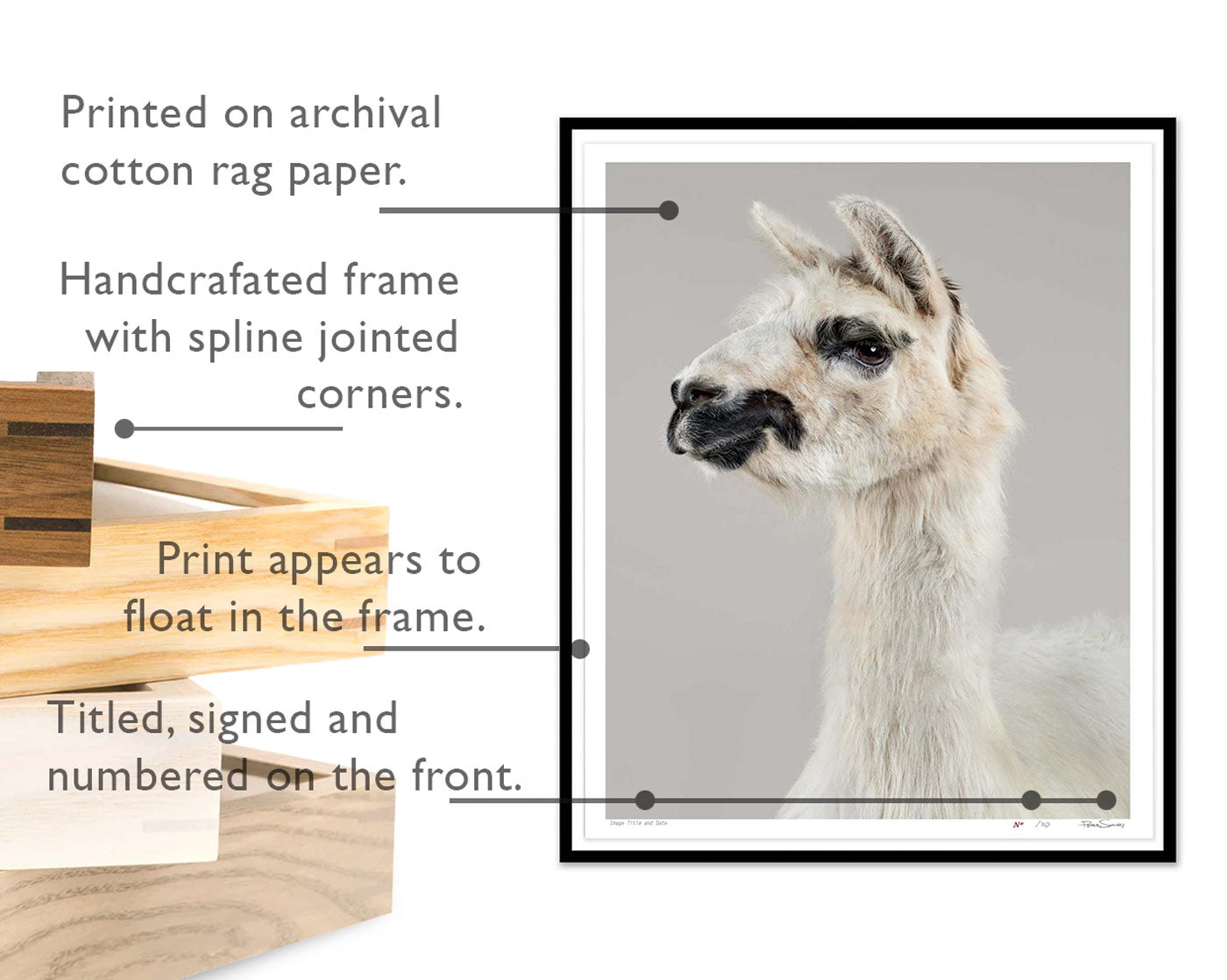 Special Edition Frames
Meticulously crafted frames with spline jointed corners are a work of art in and of themselves.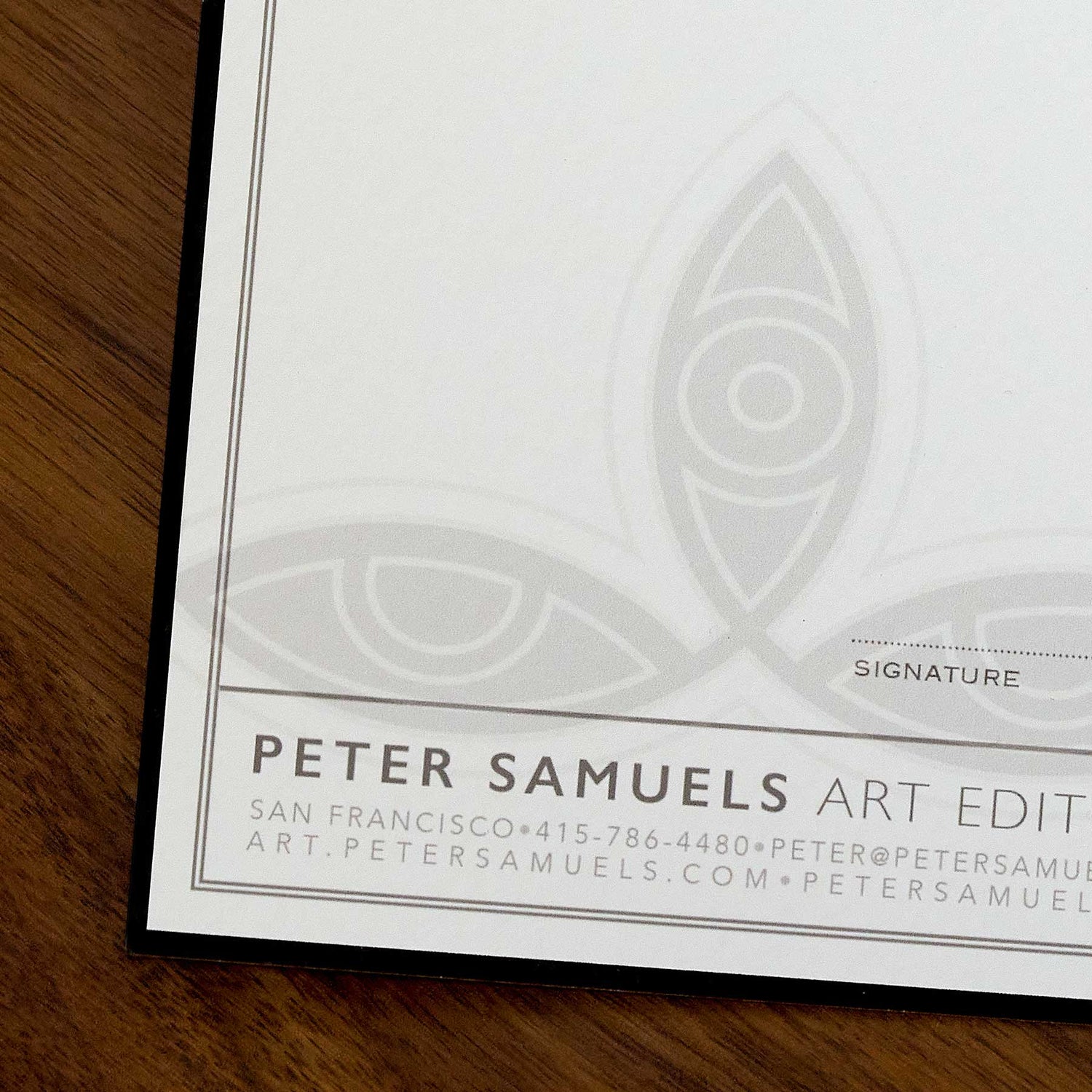 Certificate of Authenticity
Signed and numbered with each print.